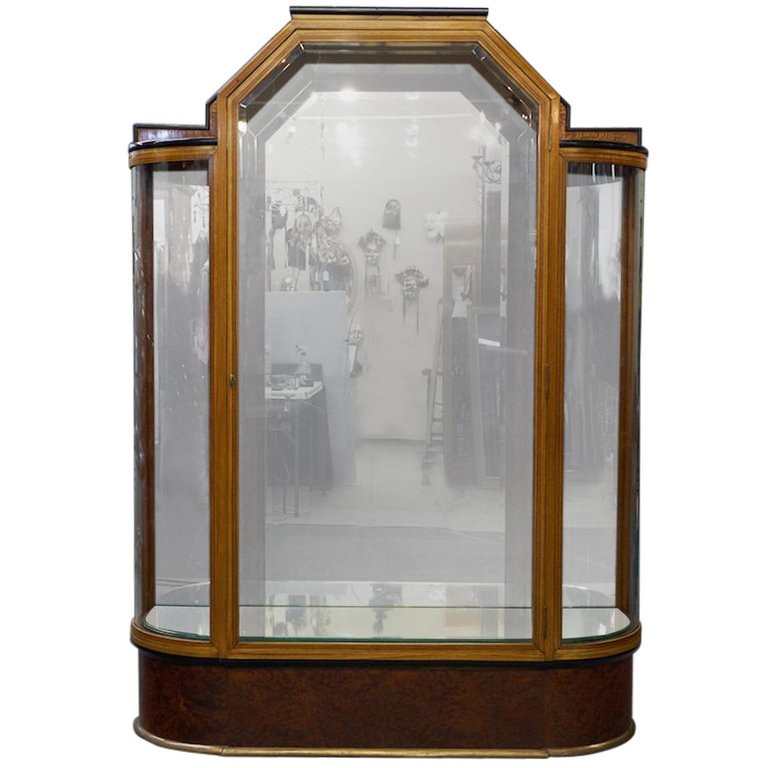 Art Deco French Vitrine in Burl Walnut
$ 10,000.00
Interested in this item? Please feel free to Contact Us for more details.
About Art Deco French Vitrine in Burl Walnut
Beautiful Vitrine is made out of burl walnut wood. 
It has trapezoid shape top and oval bottom. Sides are covered with curved glass and the front has glass keyed door. Upper part has dark wooden trimming. Inlaid wooden design is decorating front of the vitrine. Inside there are 3 glass shelves. 
Condition is perfect. Restored. 
 59" x 18" x 84"
 France, c. 1930s