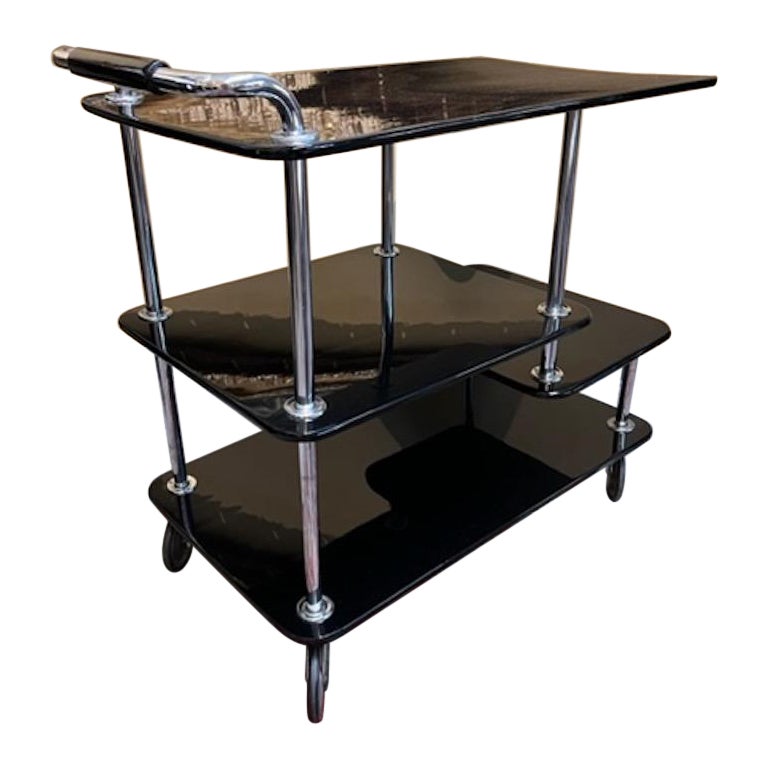 Art Deco Hungarian Bar Cart in ebonite Wood and Chrome
$ 3,600.00
Interested in this item? Please feel free to Contact Us for more details.
About Art Deco Hungarian Bar Cart in ebonite Wood and Chrome
Bar cart has very unique design. It composed out of 4 wood ebonized shelves for storing different size items. They connected by 4 chrome tubes that support the whole bar cart structure. There is a wood/chrome handle and 4 wheels for easier transportation.
Condition is perfect, restored. 
Hungary, c. 1940s
31"w x 17.5"d x 27"h