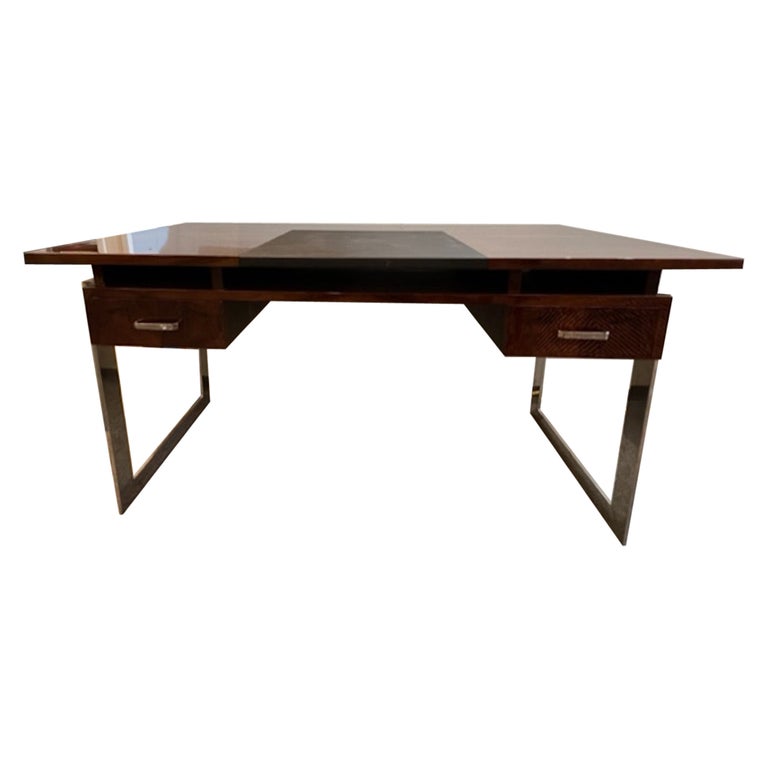 Art Deco Hungarian Desk in walnut and Chrome
$ 12,700.00
Interested in this item? Please feel free to Contact Us for more details.
About Art Deco Hungarian Desk in walnut and Chrome
Desk top is made out of high police walnut wood with cowhide insert in the middle. There are 2 drawers with chrome handles. Desk is elevated by thin chrome legs that are connected on each side. 
Condition is perfect, restored
Hungary, c.1940s
55"w x 27.5"d x 29"h