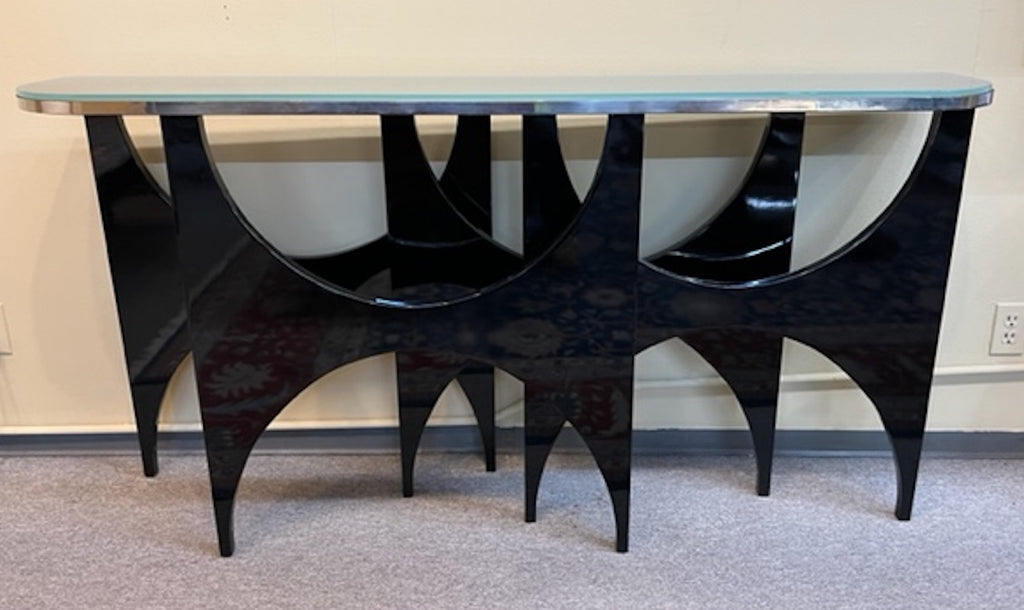 Two Continental Mid-century Consoles, $5,950 (each)
$ 5,950.00
Interested in this item? Please feel free to Contact Us for more details.
About Two Continental Mid-century Consoles, $5,950 (each)
Console with very unique shape and design. Wood top is surrounded by chrome decorative element. On top there is a glass. Console is elevated by 4 thin wood ebonized legs , that have semi-circular cut outs on the top and on the bottom. 
Condition is perfect, restored
Continental, c. 1950-1960ss
Priced individually, Could be sold separately
63"w x 12"d x 33"h