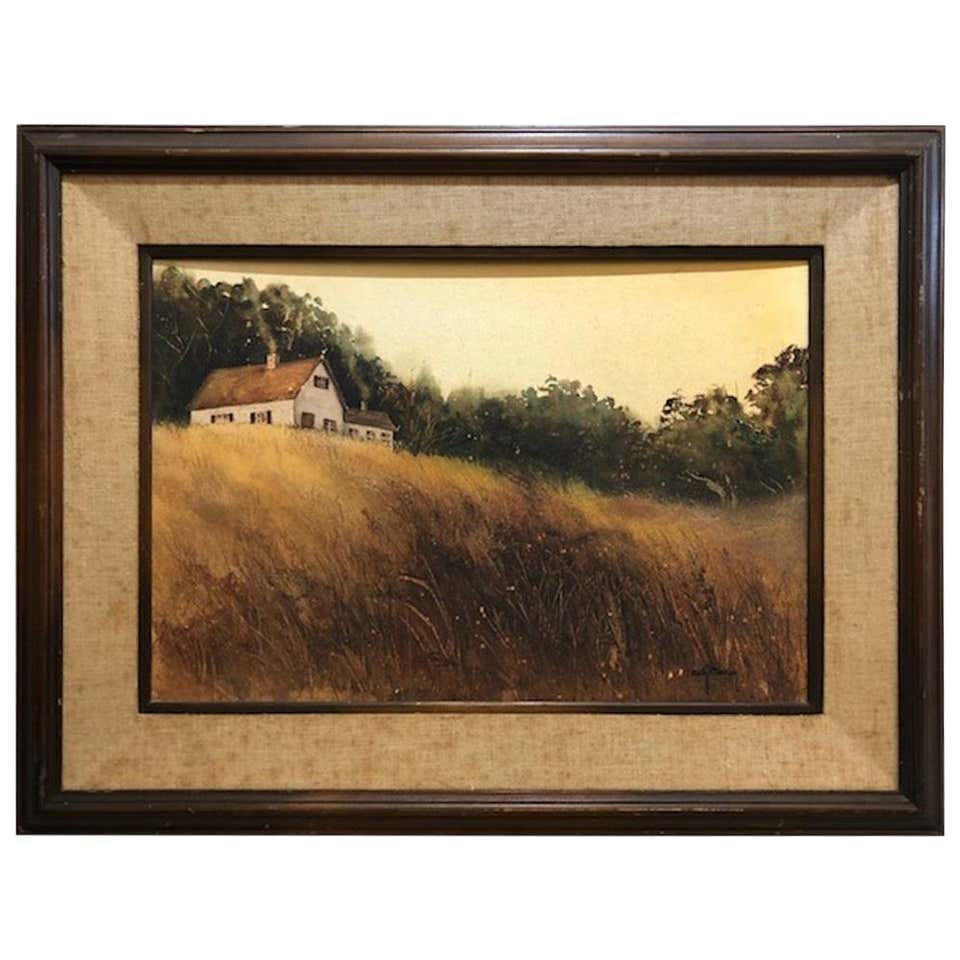 Edith Maskey Painting
$ 950.00
Interested in this item? Please feel free to Contact Us for more details.
About Edith Maskey Painting
Native San Antonian Edith Maskey has loved art for as long as she can remember. Among her childhood playmates were a box of crayons and a coloring book. Her formative years in San Antonio gave her an affinity for the rich culture and traditions of the Southwest and Old Mexico.
     "Painting is the finest form of expression I know and my personal statement to the viewer. Hopefully my paintings have conveyed my emotions. I feel it is the most sincere means of communication. Through my art I want to share my depth of feeling for the beauty of the world God has created. I thank him for the talent he has blessed me with. The world needs beauty now more than ever and as an artist you have a responsibility to show that beauty."
     Although Edith's subject matter is highly diversified and includes landscapes, people, coastal scenes, and rural Texas, her favorite subject is Mexico. "I love to paint Mexico because it is alive with color. The cobblestoned streets are lined with vibrant hues enhanced by the clarity of the light. The people have a natural affinity for the harmony of color and architecture in their daily lives."
     Edith studied for five years at the Hunter School of Fine Art in San Antonio and later with nationally known painters Charles Reid, Millard Sheets, Ken Riley and Roy Andersen. Her work has been well received in many prestigious exhibits and she enjoys a large following of collectors.
Edith Maskey Painting
15" x 22", overall size is 23"x 30"
Watercolors on paper, signed lower right, c. 1980s  
Nancy Moyer, Professor Emerita of Art at the University of Texas Pan American has eloquently described Edith's work as having the feeling of "capturing a beautiful image that instantly touches the soul, but can only exist at that moment. She is extremely skillful in the mastery of the watercolor aesthetic. Also impressive is the depiction of shadow as shape, providing a diagonal tension against the horizontal-vertical structure and creating a deeply engaging image."
     Major publications including Southwest Art, Art Voices, American Artist and Texas Magazine have featured her work. She has received numerous awards and is represented in many important private and corporate collections as well as in prominent galleries.
Awards and Juried Exhibitions
Museum of Western Art
National Western Art Foundation Night of Artists
Southern Watercolor Society
Western Federation of Watercolor Societies
Brownsville Art Museum
McAllen International Museum
San Antonio Museum of Art
Allied Artists of America
Expo San Antonio Exhibit, Museum of Mexico City
Texas Watercolor Society
National Invitational Western Art Show, Featured Artist
Bosque Art Classic