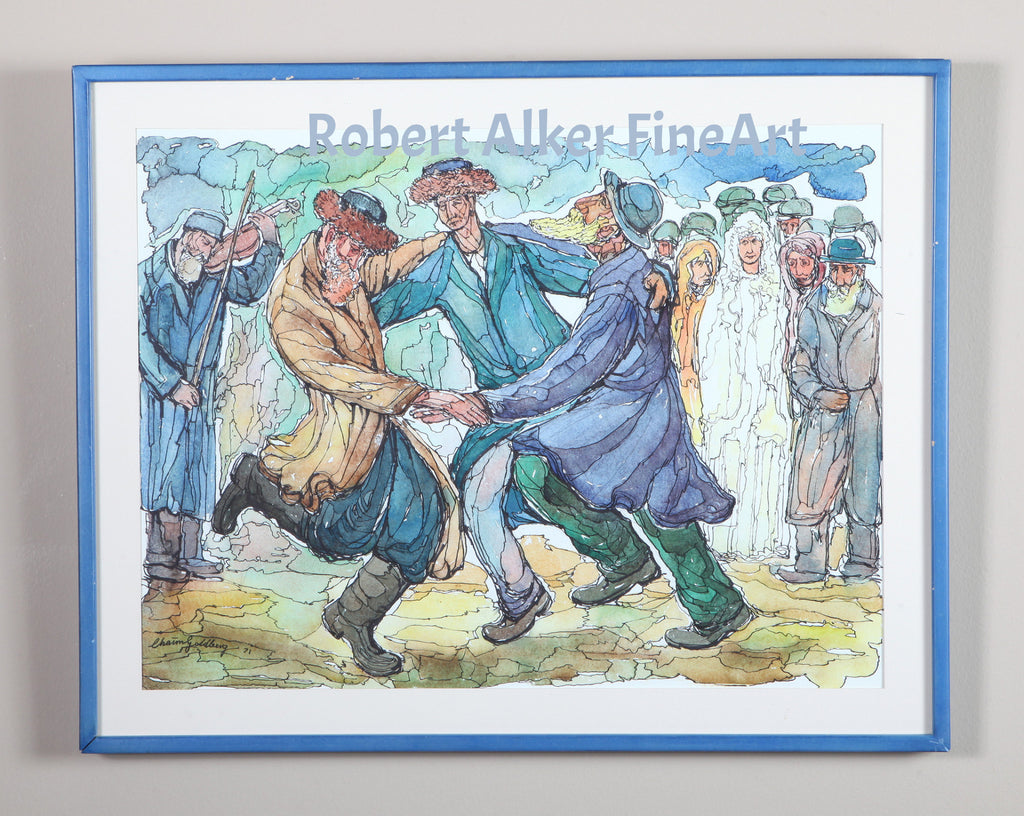 Fine Art - Chaim Goldberg 1917-2004
$ 2,800.00
Interested in this item? Please feel free to Contact Us for more details.
About Fine Art - Chaim Goldberg 1917-2004
Chaim Goldberg  (1917 - 2004)
Today, the similarities in style between Chagall and Goldberg are obvious. With his artwork, Goldberg with bright, cheerful colors has told the story of Jewish life in a period seldom remembered--the joy of life in the Shtetl and the contentment of people living simply.
18 x 24 inches, water color and ink on paper. Signed and dated 1971lower left. 
23x29 inches with frame.