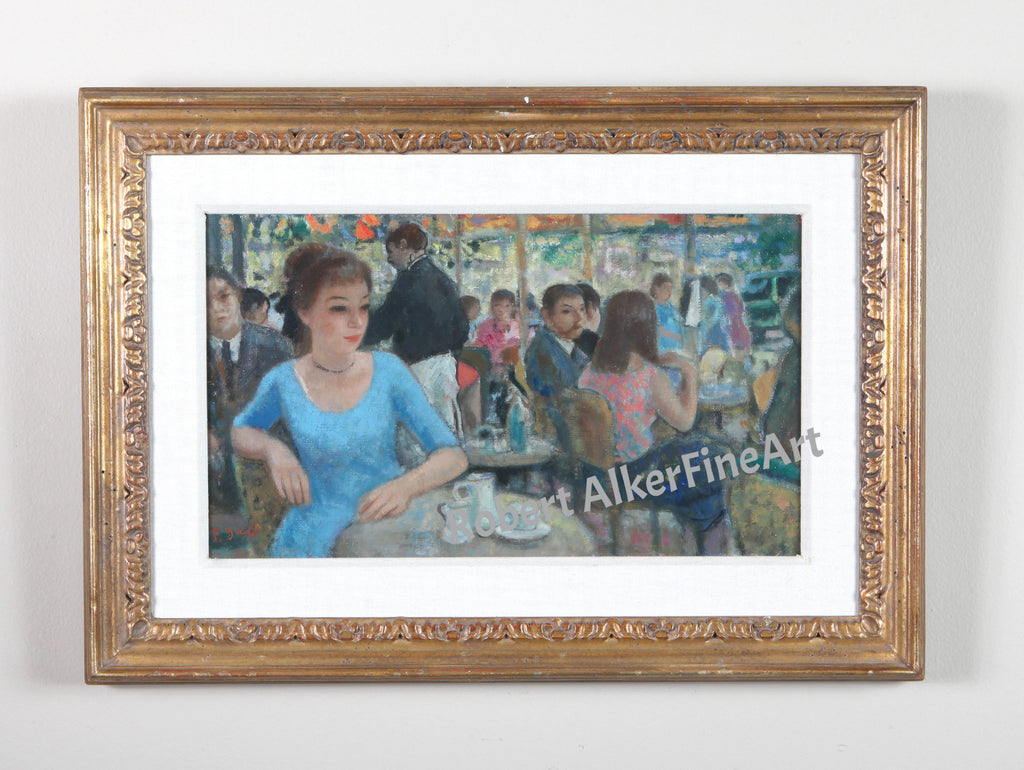 Francois Gall - BENEZIT Painting
$ 14,500.00
Interested in this item? Please feel free to Contact Us for more details.
About Francois Gall - BENEZIT Painting
Francois Gall 1912-1987 French artist.
BENEZIT LISTED. GALL WAS THE RECIPIENT OF THE MEDAILLE d'ORE At the Paris Salon of 1947.
10 ½ x 18 oil on canvas, signed lower right. This café scene remains tranquil and relaxed as the artist's daughter portrayed in the fore- ground; despite of the lively nature of the subject.