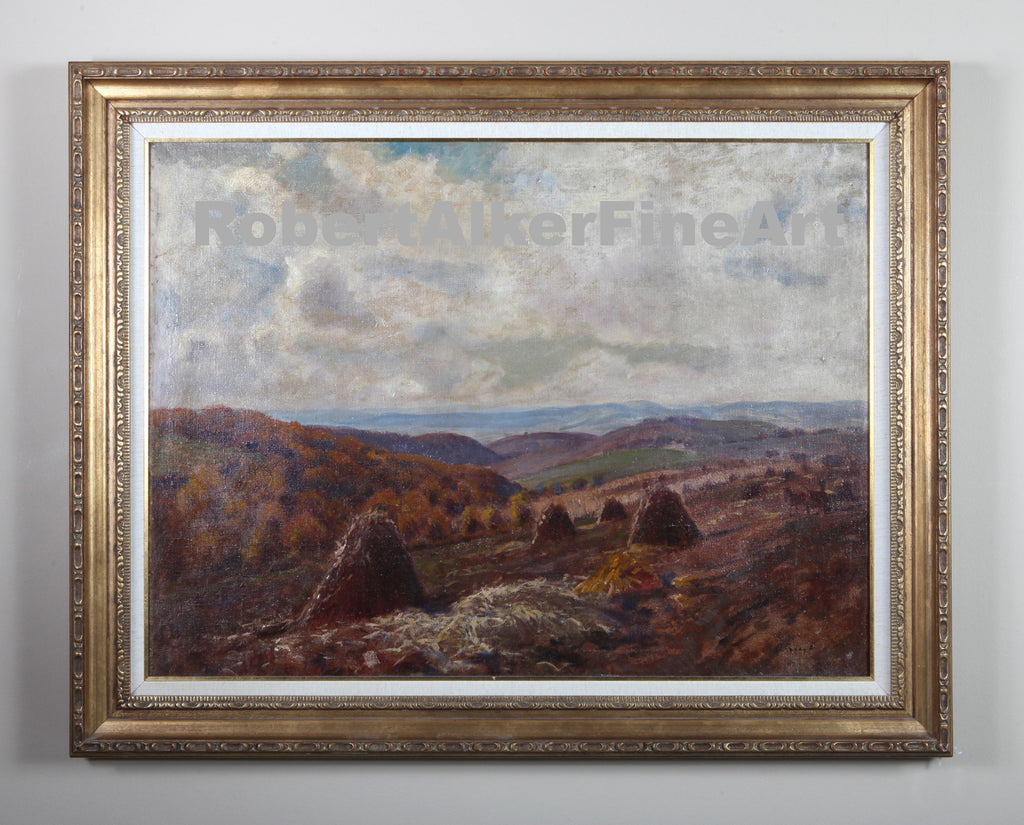 OLGYAY, FERENC (1872-1939)
$ 3,900.00
Interested in this item? Please feel free to Contact Us for more details.
About OLGYAY, FERENC (1872-1939)
Well known Hungarian Artist. Listed in Benezit. 
He was known as a landscape painter and was a member of the artist colony that had come about spontaneously with the formation of the Arts Association of Szolnok. The municipality built two exhibition halls and twelve studio flats for the artists in the area of the one time castle in 1902. The colony was composed of regular members and guests. Adolf Fényes and Lajos Szlányi belonged among the first regular members. Szlányi, Dániel Mihalik, Ferenc Olgyai and Károly Pongrácz were landscape painters first and foremost, but sculptors such as Miklós Ligeti and Ede Telcs also worked in the colony. In 1901, '05, '09, '10, and 1922- He exhibited at the Venice Biennale: Esposizione Internazionale d'Arte della Città di Venezia - La Biennale di Venezia, Venice.
"Peaceful Countryside"  c.1915
36 X 26 inches, oil on canvas, signed lower right. Overall size is 48 X 38 inches. Wrapped in wooden gilded frame. Condition is good.