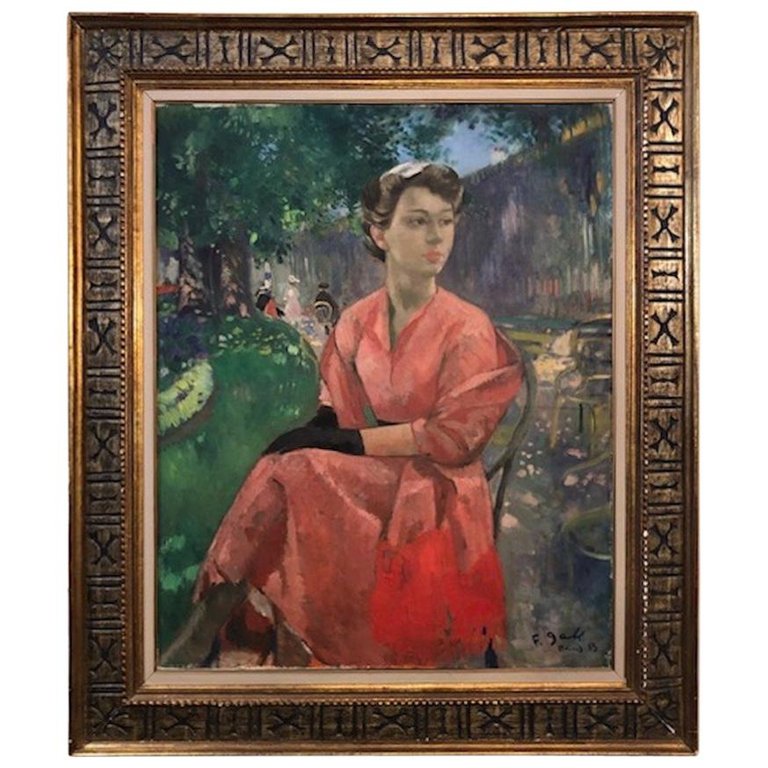 Francois Gall (1912-198) painting
$ 19,000.00
Interested in this item? Please feel free to Contact Us for more details.
About Francois Gall (1912-198) painting
 Francois Gall ( 1912-1987)    
François Gall was a Hungarian-born French painter best known for his Impressionistic style. Primarily focused on the figure, his brushy oil paintings are largely inspired by the Impressionist masters, Edgar Degas in particular. Gall often painted women engrossed in traditionally feminine activities—ballet, fixing their hair, sewing—rendered in loose, expressive marks and bright pastel colors. In addition to his figurative work, the artist also captured the French landscape, most notably the beach. In A Day at the Beach (c. 1948), loosely sketches bathers frolic under striped umbrellas in a picturesque rendering of French summer vacation. Born in 1912 in Transylvania, Romania, Gall received his formal training at the Royal Academy of Fine Arts Workshop Coromaldi in Rome, Italy. He would later settle in Paris in 1936, where he befriended prominent artists of the day—including Pablo Picasso—and became a naturalized French citizen in 1942. As his work grew in esteem, Gall was granted the Francis Smith Prize and in 1947 he won his first award at the Paris Salon. The artist died in 1987 in Paris, France.
"Lady  in a Garden", 1953
Oil on canvas, signed lower right, inscribed Paris and dated.
31"w x 39"h, overall size is 42" x 50"