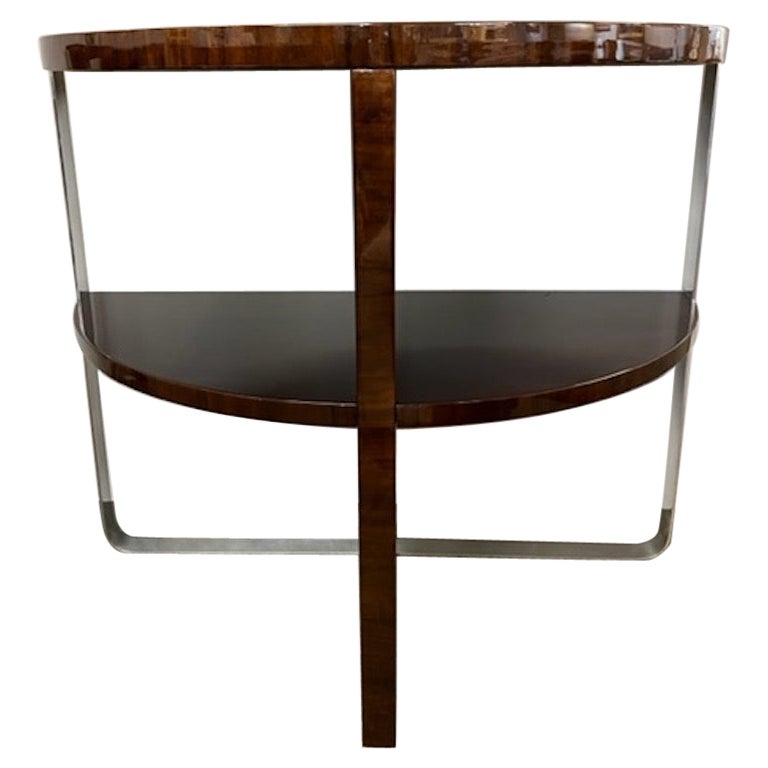 Two Mid-century French Consoles/ Side Tables, $3,200 (each)
$ 3,200.00
Interested in this item? Please feel free to Contact Us for more details.
About Two Mid-century French Consoles/ Side Tables, $3,200 (each)
Console is made out of walnut wood. There are 2 levels that are connected by wooden support int he middle and 2 chrome supports on the side. Each of the supporters are connected on the bottom, which helps to make console more stable. 
Condition is perfect, restored
France, c. 1960s
35.5"w x 16"d x 31.5"h
Priced individually, could be sold separately