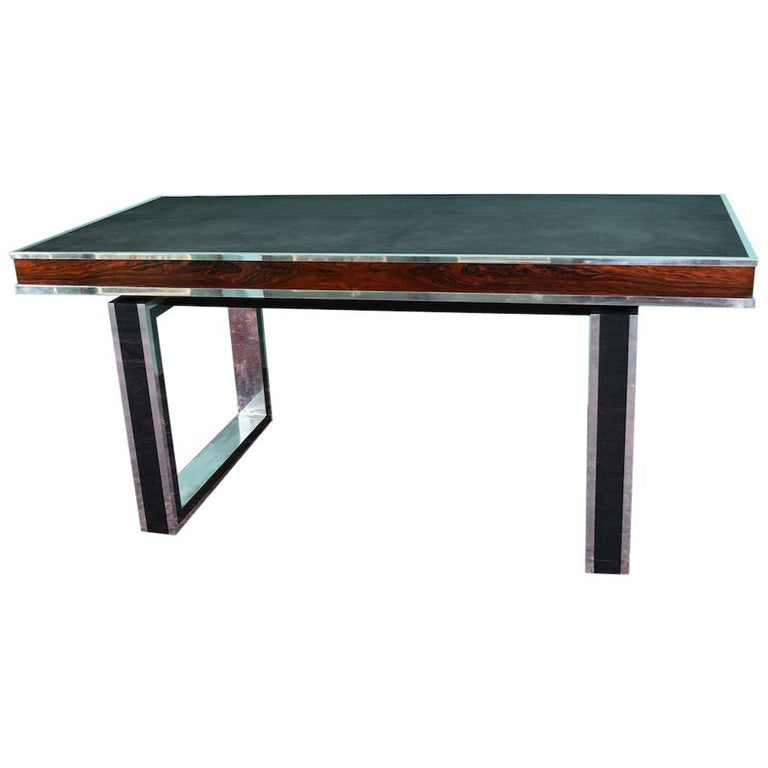 Mid-century French Desk in Walnut
$ 12,500.00
Interested in this item? Please feel free to Contact Us for more details.
About Mid-century French Desk in Walnut
Desk is rectangular table top, re-upholstered in a new graphite cowhide. It has a chrome trimming at the edges and beautiful wood grain is displaying on the sides of the table top. 2 legs are made as a rectangular with an open middle part. 
67" x 30" x 31"
France, c. 1950s