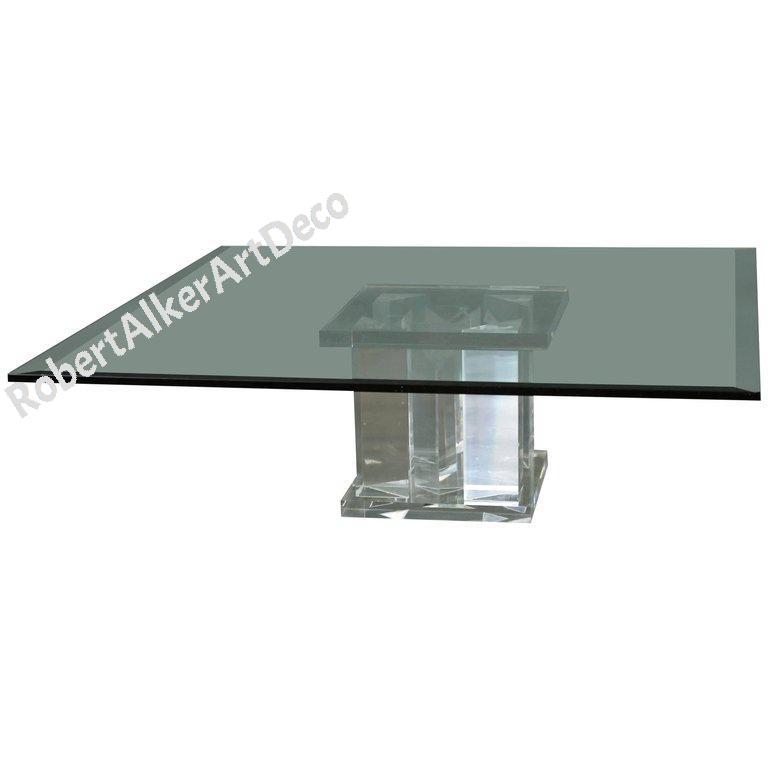 Mid-Century Italian Glass Coffee Table
$ 2,100.00
Interested in this item? Please feel free to Contact Us for more details.
About Mid-Century Italian Glass Coffee Table
Coffee table's top is made out of thick piece of glass. Supporting base is made out of plexiglass and composed from four rectangular elongated pieces. Due to transparent material, that the table is made out of, it looks very light, despite its size.
Condition is good. Some slight scratches on the glass top of the table.
Italy, 1950-1960s
Measures: 47" W x 47" D x 14" H.