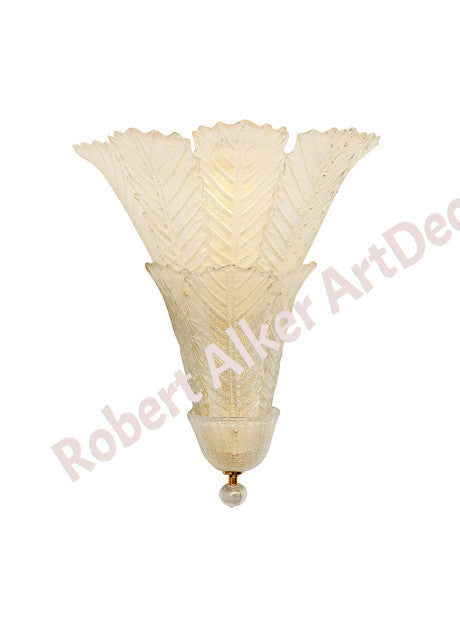 A Pair of Striking MURANO Italian Wall Sconces
$ 7,900.00
Interested in this item? Please feel free to Contact Us for more details.
About A Pair of Striking MURANO Italian Wall Sconces
Each sconce is build with leaf shape individual hand blown glass ornaments which are bejeweled with glass dust. This clever design bestowed the final shape of a funnel. It contains 5 large leafs that are inserted into 3 smaller leafs, which are supporter by the glass base. Each sconce illuminates with 5 light bulbs.
Priced as a pair. 
31 in.H x 26.5 in.W x 15 in.D