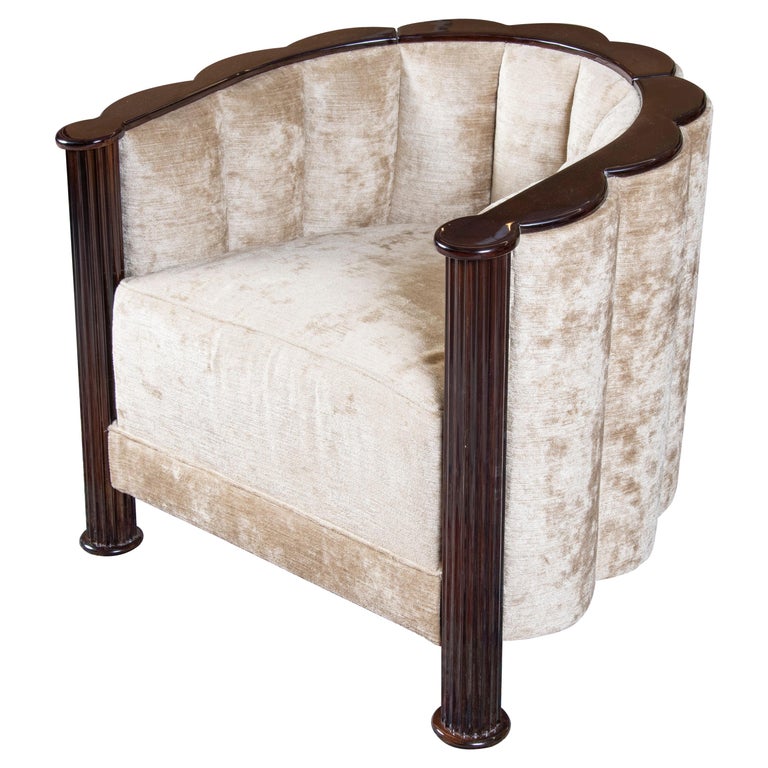 Midcentury Continental Arm Chair
$ 4,100.00
Interested in this item? Please feel free to Contact Us for more details.
About Midcentury Continental Arm Chair
Pair of Midcentury Continental    Arm Chairs
Chairs are made out of fine walnut wood.
Re-upholstered with light beige velvety fabric.
Back of the chair is built in semi-circular shape. On the top of back support there is dark wood trimming 
Chair is elevated by 4 small rectangular wooden legs. 
31" x 28" x 28"
C. 1950s