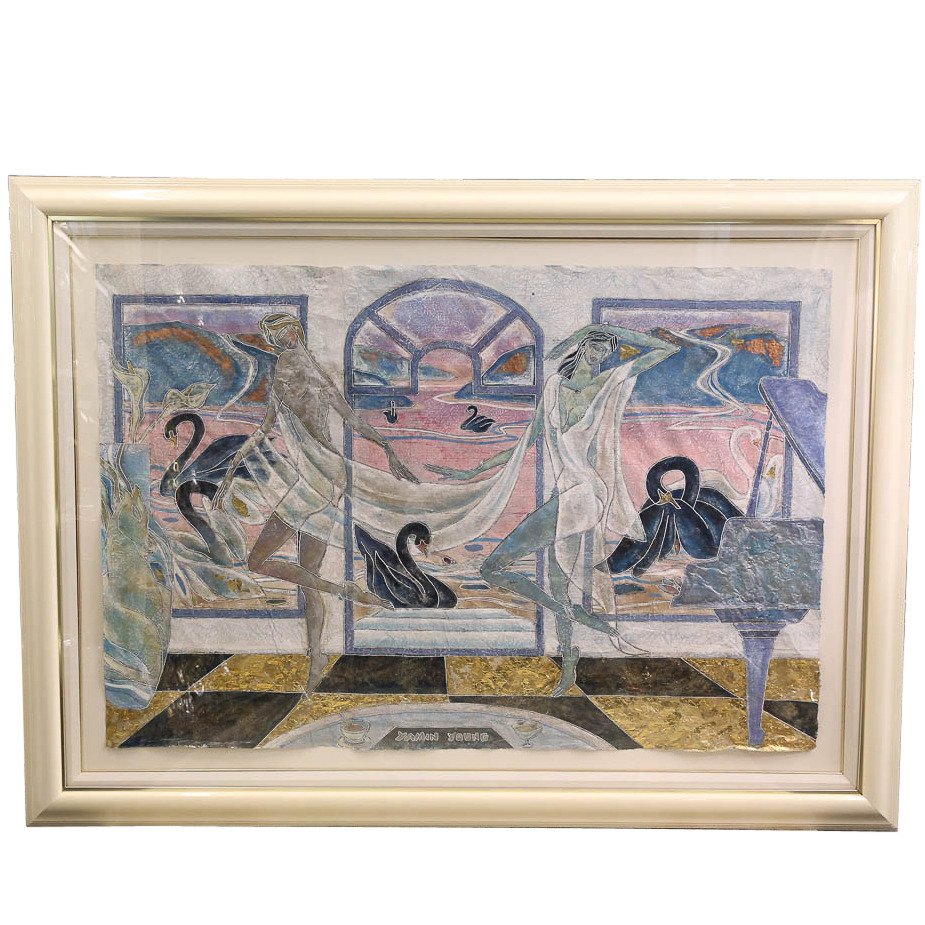 YAMIN YOUNG (1959 - )
$ 6,000.00
Interested in this item? Please feel free to Contact Us for more details.
About YAMIN YOUNG (1959 - )
Well listed Chinese Artist Yamin Young. "VIEW FROM THE TERRACE". c.1985           Mixed media on hand made rice paper, mounted to the fabric base, protected by the plexiglass. Surrounded by the custom made wooden enamel frame. Signed on the lower left. Condition is excellent. 

FRAMED: HEIGHT: 72 in | WIDTH: 53 in
UNFRAMED: HEIGHT: 60 in | WIDTH: 39 in
"Yamin Young was born in 1959 in the city of Shanghai, China. By the age of 7, he was already receiving international recognition and accolades to his works. His mother was a professor at Suzhou Art Institute, which is known as the Venice of the East, but Young's interest in art stemmed from when his father brought home a painting from Europe. After seeing this painting, Yamin's awareness of his creativity side burst forth. He admires all the great artists and is particularly indebted to Van Gogh, Gauguin, and Picasso. Like Monet, his favorite flower is the water lily. His list if credentials, exhibitions, and distinguished awards is enough to fill volumes. Yamin is not limited to any particular medium, although he prefers paper "because it is more creative". His work is described as having the rare quality of synthesis of the old with the new in addition to his blending of cultures, the East and the West. "